Page under construction | Coming soon
Finally, a USB PETSCII keyboard compatible with all VICE-based Commodore 64 emulation systems!

The best selling home computer of all time deserves a beautiful, retro styled, premium quality, Cherry MX mechanical keyboard, for all the amazing emulators available 40 years after its launch.
COMING SOON

Compatibility
Perfect as your everyday computer keyboard and with a sound very similar to the original Commodore 64 keyboard, PETSCIIBOARD™ is also mapped to work 100% with the VICE emulator (v3.5+) on systems including:
THEC64 Mini
BMC64 (v3.7+)
Windows
Macintosh
Linux
Raspberry Pi
and more
You could call this the ultimate Human Interface DeVICE.
IMAGE
A keyboard for pets?
No, as we all know PETSCII stands for Personal Electronic Transactor Standard Code of Information Interchange and is Commodore's version of ASCII - a text standard for computers - but with the clever twist of including special graphic characters on the keys. These are ideal for programming BASIC graphics, and those characters come to life again today on the keycaps of PETSCIIBOARD™. Keymendous!

But a 21st century version needs 21st century thinking. We're not just talking about USB 2.0 or keymap files, but the added bonus of handy new Color A/B and left/right PETSCII "helper" symbols on the modifier keys, to make BASIC programing more accessible than ever before!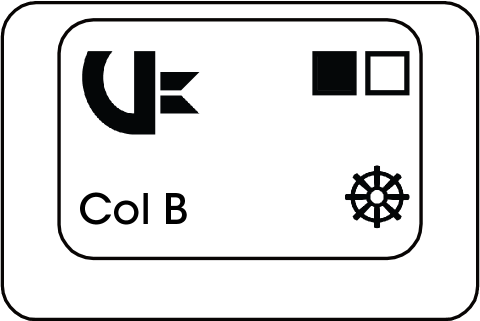 IMAGE
"I used to work in a keyboard factory, but they let me go as I didn't put in enough shifts" 
– Perifractic
IMAGE
Installation
To enable PETSCIIBOARD's clever functionality, just a few simple steps are needed.
Open your emulator's keyboard settings page, then:

On BMC64 (v3.7+) select Mapping > PETSCIIBOARD
On all other systems select "American (US)" 

PETSCIIBOARD support is built into BMC64 (v3.7+) & THEC64 Mini. For all other systems:

Select "Symbolic (user)"
Download then copy the corresponding keymap file to a permanent folder on your device
Browse to select it as the Symbolic (user) keymap

Save settings and you're ready to take Ctrl!
IMAGE
Specifications
106 Keys:
Choice of Cherry MX mechanical switches
Meticulously designed PETSCII characters faithful to the original Commodore 64
All C64 hotkeys present: Run/Stop, Restore, Clr/Home, Inst/Del (separated), RVS, C= (V=), £, ←, ↑, π, and more
Compatible with all emulators based on VICE v3.5 or greater, and BMC64 v3.7 or greater
Although MiSTer works differently to VICE and cannot use keymap files, PETSCIIBOARD's key layout is still 95% compatible with MiSTer's C64 FPGA core, and with the Commander X16 computer
US Keyboard Layout only: C64 was a US computer however main UK/EU secondary characters are represented on our keys
PETSCII & Color "helper" symbols on modifier keys to help you remember how to access secondary functions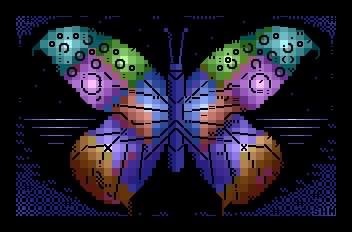 ISO standard symbols on special keys
? Adjustable Feet
? USB 2.0
Compatible with THEC64 Mini, BMC64, Windows, Mac, RasPi, & more
? Dimensions: 17.95 x 6.65 x 1.34 in / 45.6 x 16.9 x 3.4 cm
? Weight: 2.28 lb / 1.04 kg
? Long cable to reach your emulator and/or everyday computer: 6 ft / 180 cm
? Cable management channel underneath to keep your desk organized
Package includes: PETSCIIBOARD™, cable, link to keymap files, and introduction + PETSCII reference sheet
IMAGE
COMING SOON

---
In partnership with: