Finally, a USB PETSCII keyboard compatible with all VICE GTK-based Commodore 64 emulation systems! Introducing the Chickenlips PETSCIIBOARD™ (public beta) which meshes the worlds of modern computers and the Commodore 64 in one sleek retrofuturistic design.

The best selling home computer model of all time deserves a beautiful, retro themed, deluxe mechanical keyboard, for the amazing C64 emulators available 40 years after its launch.

Compatibility
Perfect as your everyday computer keyboard with quality to please even the most demanding keyboard connoissseurs, and with a choice of key switches, the Chickenlips PETSCIIBOARD is also mapped to simultaneously work with the VICE emulator (GTK3 build of v3.5 & above only) on systems including:
THEC64® Mini
BMC64 (v3.7+)
Windows®
Macintosh®
Linux®
Raspberry Pi®
and more


Key benefit
What's the point? Well, PETSCIIBOARD merges Win/Mac/Linux computing with C64 emulation whilst retaining the standard keyboard layout you're used to in either mode. Everything just makes sense.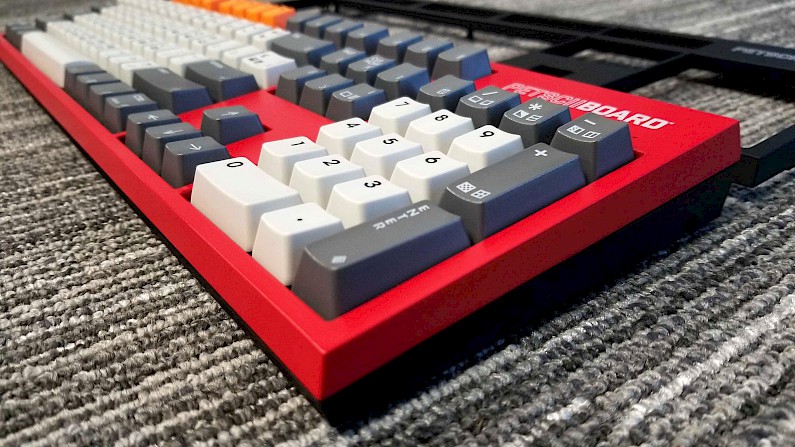 Red prototype (final colour options will differ)
If you've had trouble finding symbols like "@" on a US layout keyboard in a VICE emulator session, PETSCIIBOARD offers a solution with a consistent, intuitive layout. Symbols are exactly where you expect, in either mode.
Plus, no more straining to remember where the special C64 keys like RUN/STOP, CLR/HOME, INST, or C= are. With PETSCIIBOARD, all these keys are clearly labelled and easy to find.
And although the C64 was a US computer, for international users, we've incorporated UK/EU helper symbols where you natively expect them.
Trust PETSCIIBOARD to redefine your expectations with its seamless blend of PETSCII and C64 system functions on one keyboard. In fact you could call this the ultimate Human Interface DeVICE.
A keyboard for pets?
No, as we all know PETSCII stands for Personal Electronic Transactor Standard Code of Information Interchange and is Commodore's version of ASCII - a text standard for computers - but with the clever twist of including special graphic characters on the keys. These are ideal for programming BASIC graphics, and those characters come to life again today on the keycaps of the Chickenlips PETSCIIBOARD. Keymendous!

Helper symbols
But a 21st century version needs 21st century thinking. We're not just talking about USB 2.0 or keymap files, but the added bonus of handy new Color A/B and left/right PETSCII "helper" symbols on the modifier keys, to make BASIC programing more accessible than ever before!
Use the special key with the filled left square to access left PETSCII symbols (pictured), use the special key with the filled right square to access right PETSCII symbols, and so on.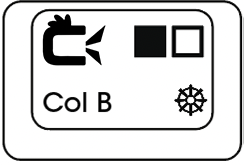 Full instructions are provided at the point of purchase, along with a reference chart and the all important keymap file.
"I used to work in a keyboard factory, but they let me go as I didn't put in enough shifts"
– Perifractic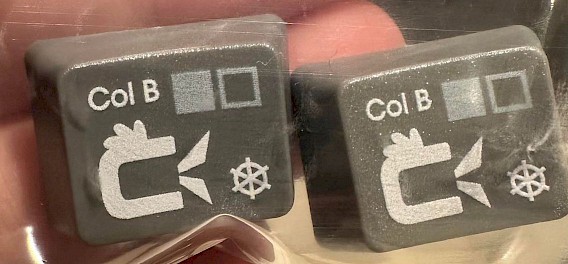 5-star quality production keycaps


(currently in public beta)
Instructions for use
To enable PETSCIIBOARD's clever functionality, just a few simple steps are needed.
Download the latest PETSCIIBOARD keymap file, and the reference card


Open your emulator's keyboard settings page, then:

On BMC64 (v3.7+) select Mapping > PETSCIIBOARD
On all other systems select "American (US)" and disable "Allow keyset joysticks" for best results



PETSCIIBOARD support is built into BMC64 (v3.7+) & THEC64 Mini. For all other systems:

Select "Symbolic (user)"
Copy the keymap file you downloaded above to a permanent folder on the attached computer
Browse to select it as that Symbolic (user) keymap



Save settings and you're ready to take Ctrl!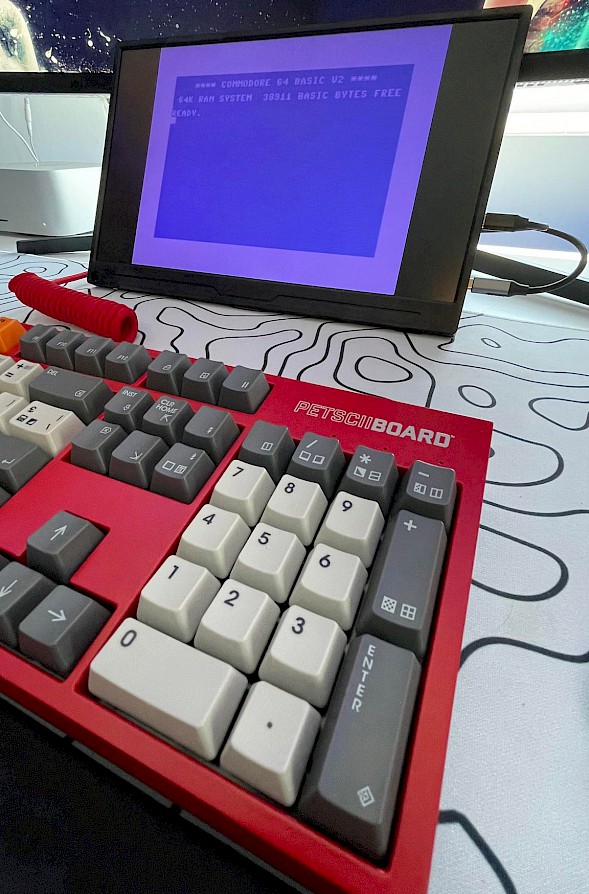 Red prototype in action (final colour options will differ, coiled cable not included)
Features
104-key mechanical keyboard
Choice of switches
Choice of key and case colours
Meticulously designed PETSCII characters faithful to the original Commodore 64
All C64 hotkeys present: Run/Stop, Restore, Clr/Home, Inst/Del (separated), RVS, C= (V=), £, ←, ↑, π, and more
Compatible with all emulators based on VICE GTK3 (not SDL) v3.5 or greater, and BMC64 v3.7 or greater
Although MiSTer works differently to VICE and cannot use keymap files, PETSCIIBOARD's key layout is 95% compatible with MiSTer's C64 FPGA core and with the Commander X16 computer
US (with UK/EU hybrid) Keyboard Layout: C64 was a US computer however main UK/EU secondary characters are represented on the keys to suit most markets
PETSCII & Colour "helper" symbols on modifier keys to help you remember how to access secondary functions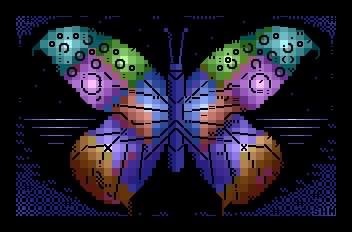 ISO standard symbols on special keys
Flip-up Feet
Compatible with THEC64 Mini, BMC64, Windows, Mac, RasPi, & more
Cable management channel underneath to keep your desk organized
Product includes: PETSCIIBOARD™ from WASD, cable, and above link to keymap file + reference PDF

FAQ
Why isn't it cheap?

Because it isn't cheap. That is what it costs to produce and sell, and you get what you pay for: Deluxe mechanical keyboards with Cherry MX switches and such-like are not cheap, especially in 104-key size, and WASD make among the most highly-regarded keyboards on the market today which are all around the same price. Indeed some similar keyboards on the market range to over $800.

We tried initially manufacturing with budget brands like Perixx but after months of back and forth still found the quality to be subpar; characters were never printed straight on all keys and the PETSCII characters are literally the "key" to all this. We wanted it done right and couldn't in good faith release a keyboard of such "cheap" quality.

We have however asked WASD to make a budget-friendly keycaps only option available at the WASD site, to add to your own Cherry MX-compatible keyboard base stems. If you don't see this available please enquire with them.

In conclusion, before the PETSCIIBOARD and PETSCIICAPS there was no such option; now the community has two options - but they are just options and you don't have to buy them.



Why are there no other sizes, only 104-key?

The positions of the PETSCII keys are hard-coded into the C64 kernal that VICE emulators use and whilst a keymap allows us to adjust some parts of the layout, other things were set in stone in 1982. For example in many cases if you move the position of one key, other characters that are tied to it have to move along with it.

To cut a 2 year long story of trying to find another way short, there has to be overlap onto the numpad and without a numpad, there are not enough keys to represent all PETSCII characters and retain a traditional modern computer layout as well - which is the point of this device. It is the ultimate PETSCII-meets-everyday keyboard, and we wanted no compromises.



What's the point of making it one keyboard fits all?

It allows instinctual computing without having to shift your brain into a different keyboard layout. No matter whether you're writing a document in MS Word or coding a BASIC game on the C64, it all just works as you already instinctively expect it to.



Where can I download your magical keymap and instructions?

See "Instructions for use" above.



I need help! Where can I get support?

For hardware support relating to the keyboard itself, or order enquiries, please contact the manufacturer/retailer WASD directly. See support and software warranties below, along with the support link therein, for help with the PETSCIIBOARD layout and keymaps. Thank you.

Support & Software Warranties
Thank you for your understanding that PETSCIIBOARD is a non-profit community project and as such the C64 PETSCII aspect is offered without direct support which would have added significantly to the end user price. Community support is however available at this link. Support for the keyboard hardware itself is handled by WASD. The keymap file is offered for free with a purchase of the WASD hardware. No warranty is made as to the completeness of these free files and they are offered "as is" and without warranty. Bugs may be present, but where possible will be squished in future file revisions found at the same URL. Thank you for helping us keep the cost of the PETSCIIBOARD hardware as low as physically possible for the community.


In partnership with: