Ghostbusters Account Generator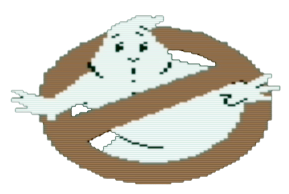 At Perifractic's Retro Recipes bustin' makes us feel good, and a little ghost told us it does for you too. So we've resurrected this Ghostbusters game account number generator so you can print 1980s money once again!
Instructions:
Choose a machine
Enter a name in the format Lastname,Firstname
(except Spectrum/CPC which use a different algorithm requiring a set name)
Choose how much cash you want from $000,000.00 to $999,900.00
You're welcome!
With thanks to fellow Ghostbusters: David Crane, Lars the 18th, John Scarfone, Matt Grandis
This Retro Recipe is Donationware. If you appreciate the work & wish to use it, you may do so completely free of charge. Or you can support the development of this & other projects by clicking below, where rewards include support for this recipe, early new video access, music, merch, name credits, & more. Cheers!